Shouguang Yilong Food Co., Ltd.
Shouguang Yilong Food Co., Ltd. was founded in 2012 May, is a
collection of planting base, processing, storage, sale as one of the
import and export enterprises. The company is registered as a limited
liability company, is located in the famous national vegetables -
Shouguang, convenient transportation, has a wealth of production
resources.
Mainly processing, storage, sales of frozen vegetables, frozen fruits, frozen fried vegetables and other countries
within the scope of goods and technology import and export business.
Yilong food, taking agriculture as the foundation to benefit the society
How to choose quick-frozen vegetables?
With the improvement of living standards, frozen food has more and more entered the lives of ordinary people. Quick-frozen aquatic products, quick-frozen livestock and poultry meat, various quick-froz
Explore The Reasons For The Rapid Development Of Quick-frozen Vegetables
Quick-frozen vegetables are a relatively large number of foods, and they have been welcomed by us and developed quickly.
The 21st China (Shouguang) International Vegetable Science and Technology Expo and the 2020 China (Shouguang) International Vegetable Seed Industry Expo Grand Opening
No matter where you are, as long as you have access to the Internet, you can enjoy the endless wonderful agricultural events!
0086-0536-5117168 / 0086-0536-5116266
Shouguang City, Shandong Province, Beihuan No. 11926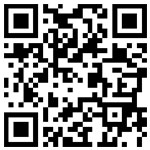 Focus on website
Billion dragon food, to add flavor to your life!